An upbeat 14th C. song by French composer Guillaume de Machaut, Douce Dame Jolie is quite easy to play on the harp. A simple rhythmic drone using open fifths is all you need for accompaniment.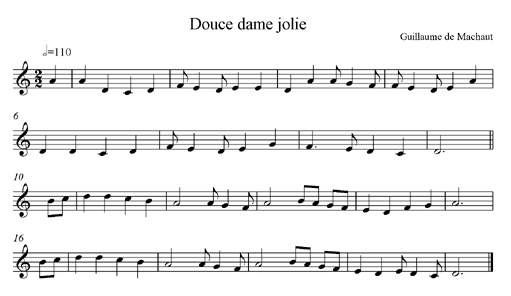 More info on this piece can be found here. To hear a midi version of this tune, click here.
The HarpBlog Tune of the Month is courtesy of Chubby Sparrow Music . For a printable version, right click on the picture and choose "save target as", or pop over to the Chubby Sparrow Free Music page for more detailed printing instructions (note: if you just left click and try to print directly from the browser, it probably won't print at the right size).